Bearing Housing
Bearing Housing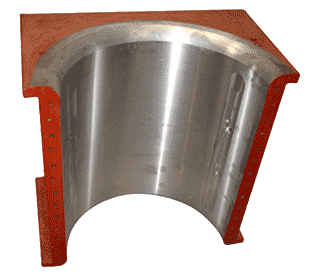 A Bearing Housing is also known as a pillow block or a plummer block. It is mounted on a roller bearing or plain bearing or any other bearing type to provide support for a rotating shaft with the mounting surface on a parallel line with the shaft axis.
Types of Bearing Houses
Bearing Housing are of two types: Split type or Unsplit type.
Split type bearing housings are actually two piece housings where the base and the cover can be detached while the unsplit type are one single piece housings.
We manufacture a large variety of Bearing Housing for our clients. They are suitable for light as well as heavy duty applications. These bearing housing are machined, bored, drilled, tapped & assembled according to the drawings made available by our client's. Latest techniques and new innovations are used in making these products more efficient and long lasting. These are used in various industries and are available at comprehensive rates.